Contact Matwork Pilates: emma@matworkpilatesessex.co.uk
Follow on Instagram and Facebook
INDIVIDUAL SESSIONS
Pilates for individual 1-1 tuition.  A session can be for all levels from beginners through to advanced and suitable for both men and women of all ages.  In an Individual Session, your workout will consist of using the various Pilates apparatus such as the Reformer, Cadillac, spine barrel and wunda chair, You will learn how to get the best results from each exercise through the Pilates principles as you transition from basic to intermediate and advanced routines.  Your strength and skill level increases, so will the challenges in your workouts. Each 45 minute or 1-hour session will address the specific needs that your body requires to maximize your results through the Pilates method.
DUET SESSIONS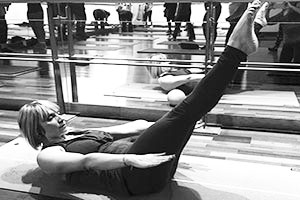 You can train with a partner and come for a workout! Structured much like an Individual Session, Duet Sessions let you pair up with a partner as you progress in your knowledge and skill in Pilates together. Great for couples and friends who share similar interests!
GROUP MAT CLASSES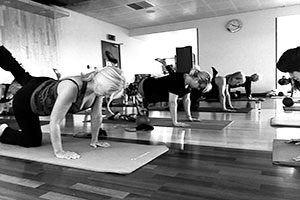 Mat work sessions are held on Tuesday evening and Friday mornings.  Each 1 hour class takes you through various series of Pilates mat work exercises utilizing proper transitions and flow, and occasional use of props such as dyna bands and core balls.